Many people will hire a professional home stager to help them get ready to put their home up for sale. You can take this step if you want, but there are many DIY home staging tips that you can put into practice on your own without outside help. Keep reading to learn more about eight of the top DIY home staging tips to help your home stand out.
Deep clean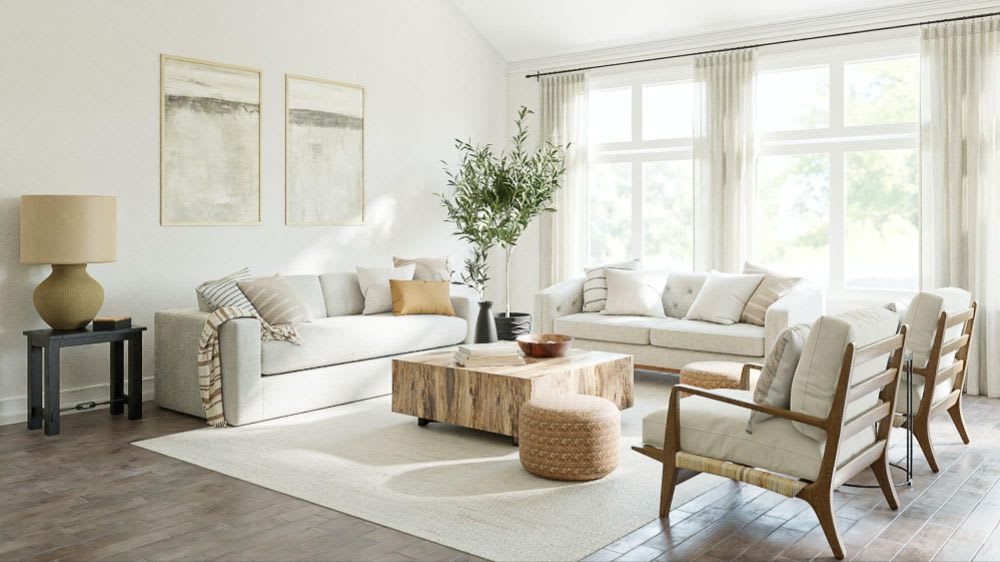 Photo courtesy of Unsplash
Thoroughly cleaning and sanitizing each room in your home is one of the most critical elements of effective home staging. Cleaning your home will accomplish a few essential purposes. First, it will eliminate any imperfections that could appear awkwardly in your pictures or catch a buyer's eye when they arrive at your home for an open house or an in-person showing. A small stain on the carpet or soap scum on the kitchen sink may not seem like much to you, especially if you're used to your home being dirty.
When buyers see issues like these, their esteem of your home may change for the worse. Moreover, they may wonder how the rest of the property has been cared for in the past. Make sure each room feels clean in addition to looking clean.
Consider using scents like rosemary or basil
to appeal to another one of the buyer's senses.
Declutter
You should only leave possessions and furniture in your home if they emphasize the flow and functionality of the room. You don't want potential buyers distracted by looking at things that don't motivate them to consider purchasing the home. Remember that they don't care about seeing all of your belongings. They want to imagine how the house would look and feel if it were theirs.

A few practical tips are to leave no more than four chairs around your dining room table and to clear your kitchen countertops of everything except for a bowl of fresh fruit or a potted plant. You should also leave an appropriate distance between each piece of living room furniture and the walls. Despite what you may have heard, pushing your furniture against the wall won't make your home appear larger.
Replace your rugs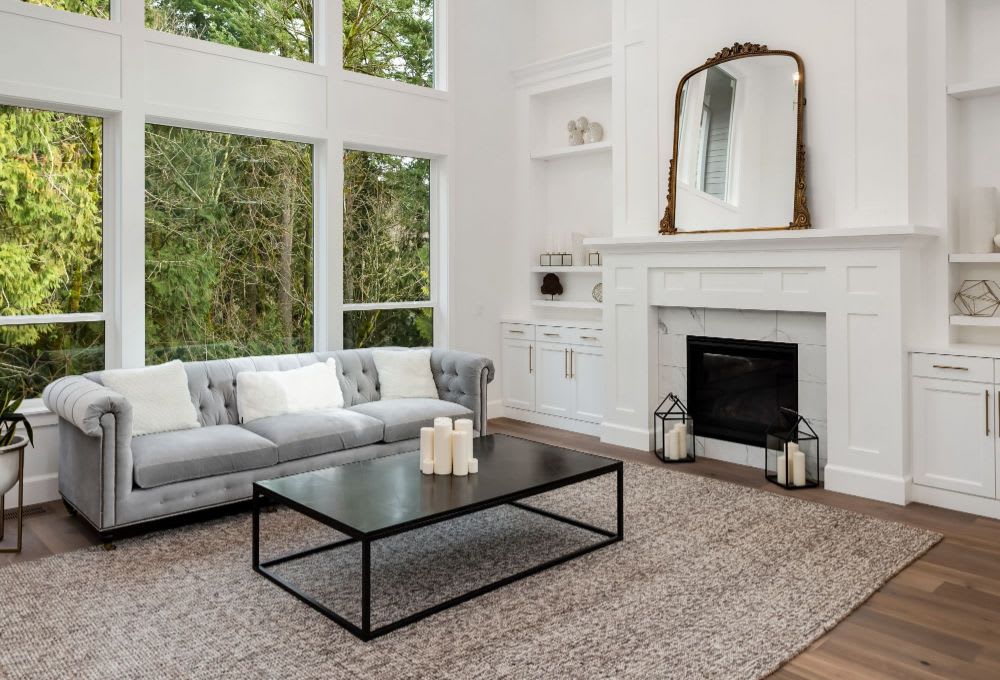 Photo courtesy of Shutterstock

Consider how much wear and tear a rug in a high-traffic area can experience. No matter how often you wash your rugs, it's hard to make them appear brand new after several weeks or months of use. You can improve the quality of your home staging by throwing away your old rugs and replacing them with crisp new ones. This will make your home appear cleaner and more put together.
Buy new towels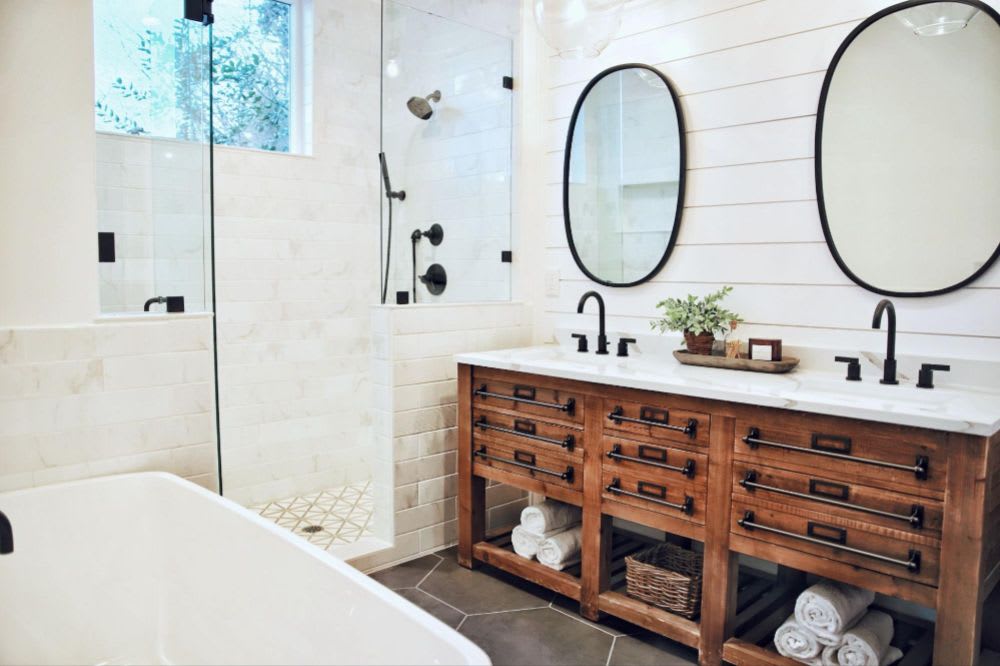 Photo courtesy of Unsplash

Many of the same things about your rugs can also be said about your towels. A white towel doesn't stay white for very long. Consider buying new towels and leaving one or two rolled up on the bathroom counter or a shelf near your shower. This will emphasize the room's functionality while creating a more luxurious feeling.
Organize bookshelves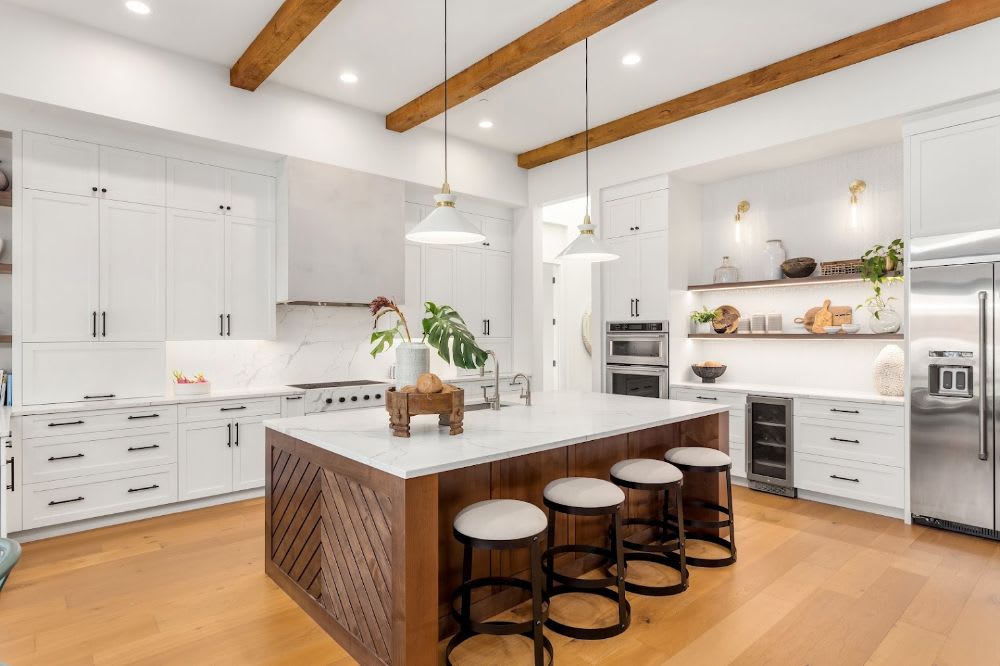 Photo courtesy of Shutterstock
Proper organization on your shelves and storage areas will emphasize the usability of your home's storage spaces while contributing to a more professional and put-together look. Don't assume a buyer won't want to open your closets or kitchen cabinets to see how much storage space is available.
You want to keep these spaces organized
so that buyers can see how much space they offer and so that they can maintain the impression that your home is well-kept and tidy.
Add mirrors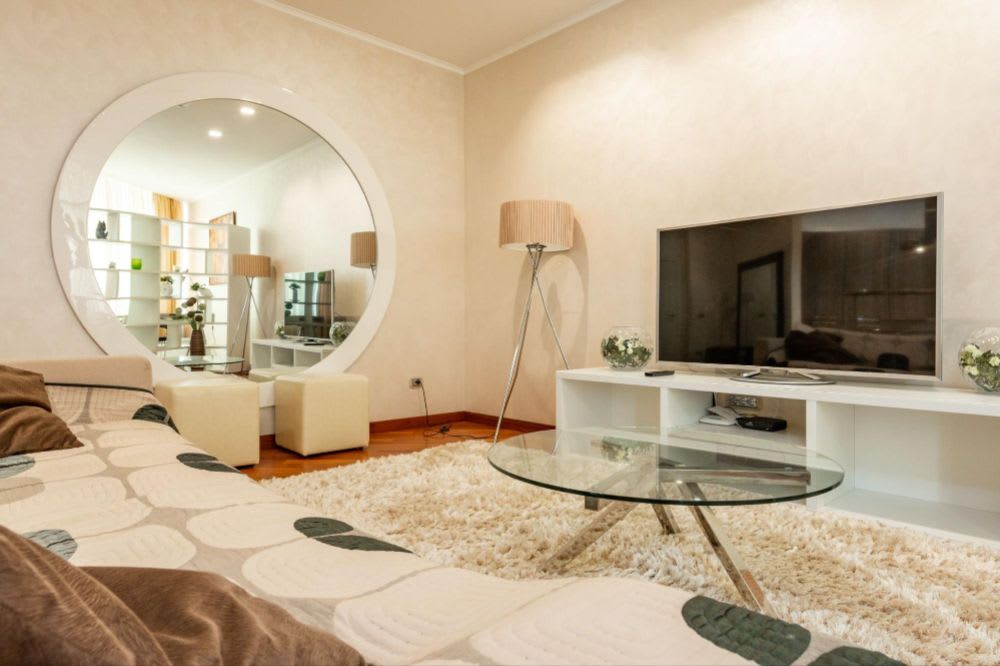 Photo courtesy of Pexels
A well-placed mirror can make a significant difference
, especially in a room where you would prefer to have more natural light coming in. Mirrors can make rooms appear deeper, reflecting natural light in a way that can brighten up any space. Don't go overboard here, but think about the potential benefits of adding a mirror or two into crucial rooms in your home.
Replace window drapings
Your window drapings experience a fair amount of wear and tear, especially if they are long enough to drag across the ground when you open and close them. You may want to replace your home's window drapings as you prepare your home to sell.
Depersonalize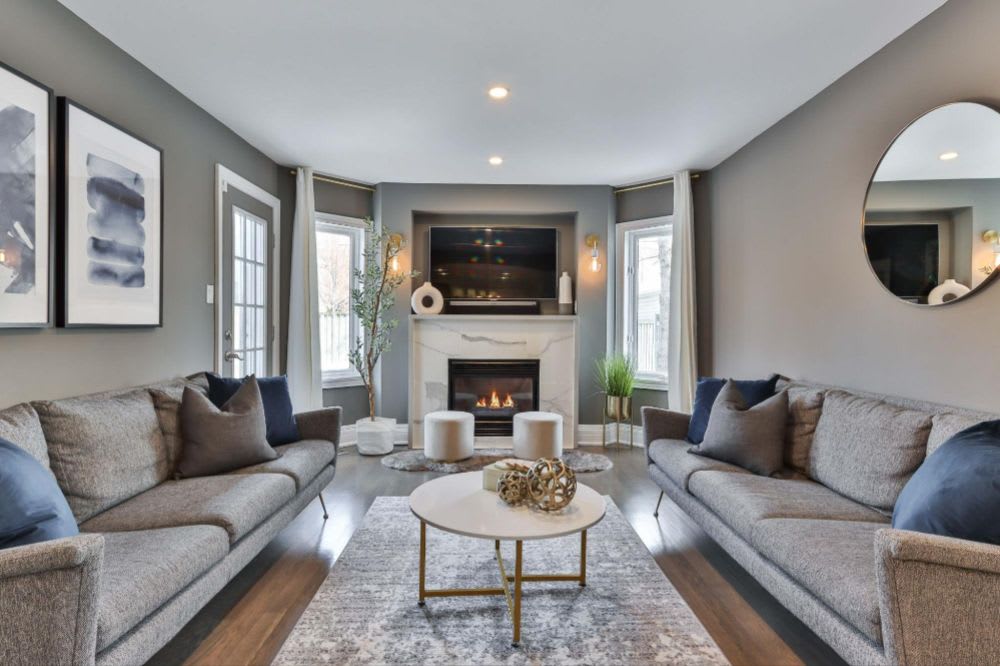 Photo courtesy of Unsplash

The importance of depersonalizing your home before you complete the staging process cannot be understated. It's imperative to take down family pictures and any other personal items you may have. Leaving these items on display creates a few unnecessary risks that can threaten your privacy and make selling your home more difficult.

It can be awkward for buyers to see a home with personal pictures up because they may feel like they're intruding on someone else's space. This can create an environment where it's difficult for buyers to imagine what the home would look and feel like if it were theirs — the kind of experience you must create if you want buyers to develop an emotional attachment to your home that motivates them to make an offer. It can also threaten your privacy because a potential buyer knows you from a previous interaction.

Once you put a few of these DIY home staging tips into practice and you feel like your home is ready to sell, reach out to the Mark Stevens Team, and they will help you take the next step. Mark and his expert team of agents will walk you through the entire process through closing. They can help you perfect your home staging based on their local knowledge of what today's buyers look for in a home. They are standing by, ready to help when you decide it's time to move forward.

*Header photo courtesy of Shutterstock